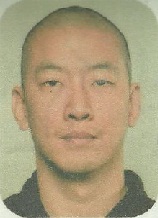 David Ong
Perth, Australia
Phone: +8618936016589
Skype/Weixin: darkdave3000
DOB: 3 November 1976 (40)
Address
Ji'an, Jiangxi Province
Website/Portfolio: www.davidong.tech
Objectives
Double as a Teacher of both:
English: European History
Computer Science: Computer Game Development
Hours
16 hours/week if possible in return for proportionately lower pay to develop my extra curricular technology related activies.
Qualifications ……………………………………………….Institution……………… Year
Diploma in Information Technology …………………………….Challenger TAFE…………….2001
Bsc Computer Science …………………………………………………Murdoch University………..2005
Post Graduate Diploma in Game Technology…………………Murdoch University………..2008
Minors: Physics, Chemistry, Electrical Engineering………..Murdoch University………..2009
Previous Accomplishments
Attained a scuba diving license
Attained a Pilot License for a single engine aircraft
Scored 139 on my IQ test.
Created a club atmosphere in Jin Cheng College (NUAA administration).

Volunteered to host Christmas parties, movie events as well as present western cultural lectures. Thought Project Management to Juniors of English Majors using experience from my Computer Science Degree. Coached Students privately before they appear on CCTV (China's English language News TV Channel).

Gained the confidence of students at Zhejiang University of Trade

– Nurtured self confidence in college students and created a club atmosphere at the college to motivate subliminal ESL learning with movies, karaoke, parties & acting performances.

Team Leader of Software Project at MUA (Murdoch University Australia)

– Lead a small team of programmers to develop a computer game in MUA as part of a university project. Tasks included delegating specific tasks to specific programmers & designing them software.

Tutoring Junior Students in Murdoch University –

Teach junior students to learn how to program. This involved drawing on the white board to help them understand the subject and not just simply memorizing the details. Concept illustrations was my key tool. I found television to also be a powerful tool to keep new students entertained while they learn. By showing subject related clips from popular movies they learn and have fun at the same time.

Leadership Training in Australian Army Reserves Officer Training –

Trained to be a leader in the Australian Army. Tasks involved handling groups of people and delegating tasks to them. Navigating a squad across a rain forest with a compass and map. Giving orders to squad members while marching.
Development Tools Experience
C++
Visual Basic
OpenGL
3D Studio Max
Unity & Unreal Tournament Game Development
Game Engine Development Skills
Physics Engine Simulation
Particle Physics Simulation
Icosahedron Tessellation Techniques
Infinite Distance Rendering Method for Astronomy
First Person Immersive Virtual Reality Technology
Game Engine Mathematics
Calculus
Trigonometry
Discrete Computational Mathematics: Euler, Improved Euler Methods
Work History
2017-2018 JingGangShang University
2016 English Teacher Shenyang Agricultural University
2014 English Teacher NUAA
2013 English Teacher Zhejiang Economic & Trade Polytechnic
2007 Officer Training (1 year) Australian Army
1995 Infantry Soldier (2 years) Australian Army
Non Academic Certifications
Driver's Licence
Pilot License (unrestricted)
Scuba Diving License
Hobbies & Interests
Drones/UAV
Computer Simulations
Computer Games Technology
Stock Options Trading
Christianity
Politics
European History
Space Travel
Science & Technology
Liberal Arts
Languages
English
Malay
Russian (reading)
Cantonese
Mandarin (spoken: 18% proficiency)
References:
Shenyang Agricultural University
Monica: 88487085/13889177022
NUAA
Thomas Wang: +86 13851937018
Zhejiang Economic & Trade Polytechnic
Samantha(Foreign affairs office)
Minjie lu 86929749/13588451984 (651984)虚拟网短号
Australian Army Reserves(WAUR – Western Australian University Regiment)
Major Eric Flemming (Army Reserves)
Eric.Fleming@education.wa.edu.au
Murdoch University
Peter Furzer (Manager of Graduations, Exams and Results)
90 South St, Murdoch WA 6150 Australia
(08) 9360 6000